Students
Resources for Current Tuck Students
What does Amazon, BP, Microsoft, Morgan Stanley, Nike, Carlyle, Bain, and Boeing have in common? They all have a Chief Sustainability Officer who ensure that sustainability is a field of growth within their company. The Revers Center for Energy supports students who want to explore careers such as sustainability, investment banking, consulting, marketing, management, and just about everything in between. We believe that to be a leader in your field, you will encounter energy challenges throughout your career. We are here to prepare you and support you through those challenges!
While at Tuck, you have access to the Feldberg Library where you have access to subscriptions to databases, journals, books and so many other resources
Career services also have expertise in creating an energy pathway. Reach out to Sarah DiGiacomo to start your tailored experience!
Did you know the Revers Center for Energy has a Career Exploration Fund? A gift by Thad Hill T'95 enables students who want to network or attend conferences to explore careers in energy. If you have ideas about how to expand your energy universe, reach out to us to discuss!
Stay Connected
Follow us on Twitter
Join us on LinkedIn
Find Us on Slack
"Personally, being a fellow was a reminder to hold myself accountable for my goal at Tuck - to develop my knowledge and network on the energy industry. It has also been a platform for me to get to know people through connecting and sharing."
–Junyang Ke T'20 | Associate, Kearney
Student Pathways
Kevin Yuan T'20
"I applied to three schools including Tuck and was admitted to all three. I then looked at the faculty and administrators I would be working with directly and their backgrounds—I was immediately struck by the directors of the Revers Center for Energy and the Center for Business, Government & Society. I was also struck by the fact that Tuck was not only the only business school to be invited to COP24, it was also the first business school among MBA programs to offer a course on climate change." Read full pathway
Constantine Triantafyllides T'19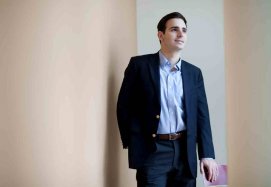 "Energy is a topic I'm passionate about. The sector is changing so fast, and Tuck is ahead of the curve. The Revers Center for Energy, one of the reasons I chose Tuck, facilitates leading speakers and workshops. The professors and practitioners who are associated with the center have tremendous presence in the public and private sectors." Read full pathway
Danielle Musa T'17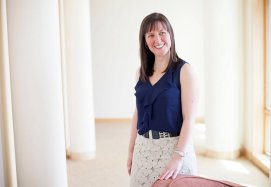 "Before orientation, I attended an energy career trek in the Bay Area. This trek covered a broad spectrum of careers in energy—from a small startup in project finance, to a mid-sized clean-tech company, to a large utility or power generator. I love the complexity of the industry, especially as it's undergoing so much technological change today. Combined with the potential for social and environmental impact, this was an area that I wanted to explore in more depth, so I applied to the Revers Center for Energy as a fellow." Read full pathway